A Jew, an Irishman and a Corkman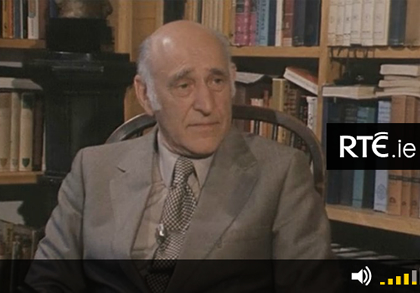 This week the Irish Jewish gathering takes place celebrating Irish Jewish culture. Among the events organised are a series of films by Jewish directors at the Irish Film Institute and exhibitions at the Irish Jewish Museum. Today at lunch time at the IFI there is a screening of 'The Hebrew Lesson', a short film directed by Wolf Mankowitz. Set in Cork, the film stars Milo O'Shea.
Lawyer and politician Gerald Goldberg was the first Jewish Lord Mayor of Cork. In an interview with Andy O'Mahony he talks about the Jewish community in Cork, Arthur Griffith, education, loyalties to Cork, Ireland and Judaism.
This interview was filmed for the series 'In Context' and was broadcast on 11 October 1981.